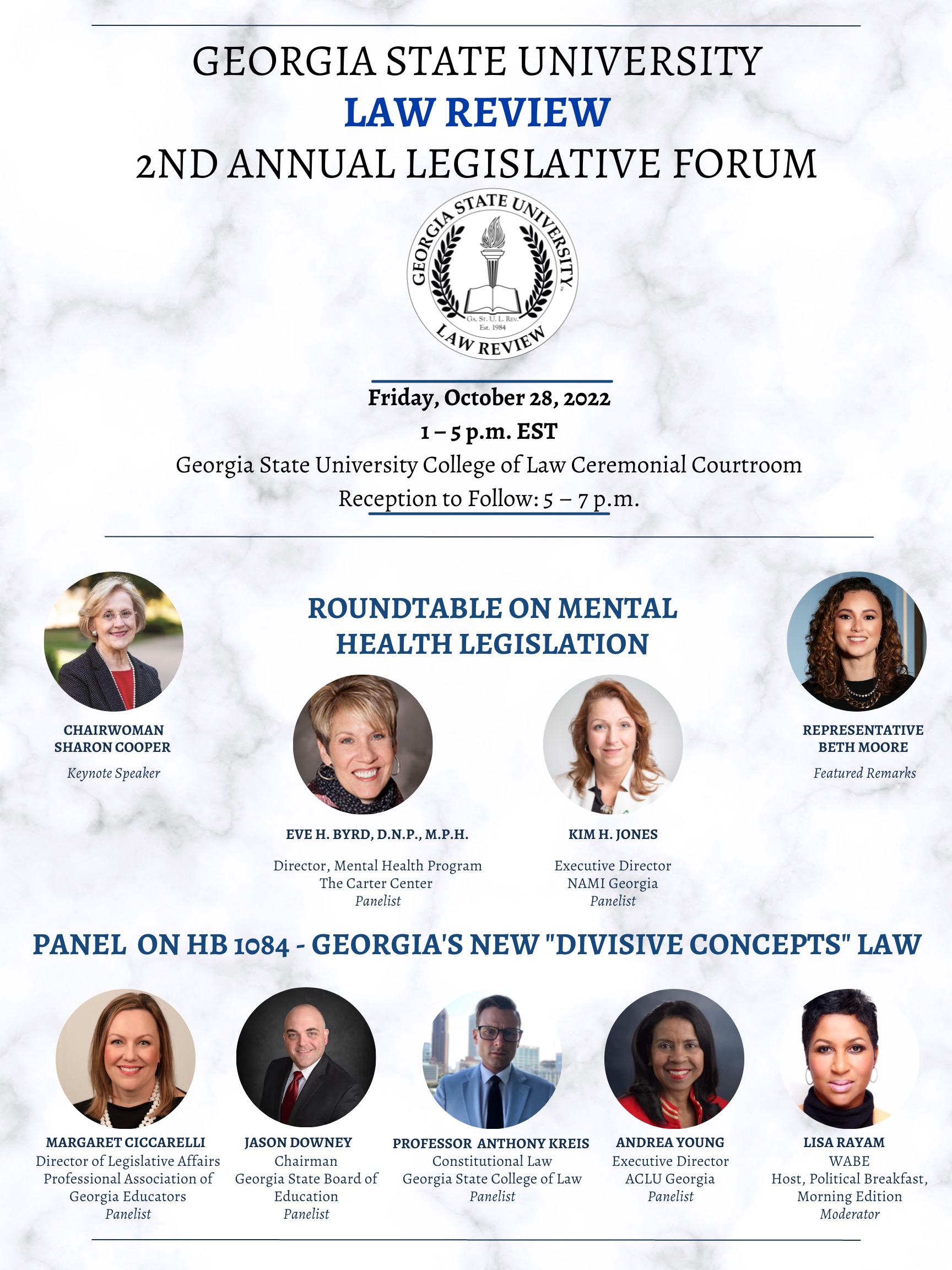 2nd Annual Legislative Form
Friday, October 28, 2022
Georgia State University College of Law
The Georgia State Law Review is hosting its 2nd Annual Legislative Forum on Friday, October 28, 2022, from 1:00 p.m. to 5:00 p.m. The Legislative Forum provides a unique look into notable bills passed during the legislative session by lawmakers, scholars, and activists, focusing on the state of the law in Georgia and what's to come.
The Forum will feature a keynote address from Representative Sharon Cooper; remarks from Representative Beth Moore; a panel discussion on HB 1084, the divisive concepts in education bill; and presentations by Georgia State Law Review members on select laws passed during the 2022 legislative session. We will also have a roundtable discussion on why "2022 is the Year for Mental Health in Georgia."
A reception to meet and network with some of our speakers will follow in the atrium from 5:00 p.m. to 7:00 p.m. Attorneys in attendance will be eligible for CLE credits.
More Information on the forum and a link to register can be found here:
2022 Legislative Forum – College of Law